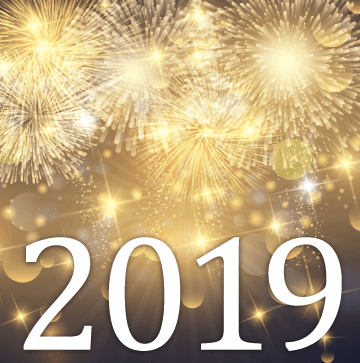 2019 – A New Year and New Businesses on our High Street
Thames Ditton residents who like to look polished will welcome Joanne's Nails at newly refurbished 1 High Street, offering ultra-glamorous manicures and pedicures at highly competitive prices. For a limited time there is also a special 20% off, introductory offer. Book an appointment now on 020 3489 0400, walk-ins also welcome!
The New Year also sees Organic Nest, 50 High Street, under new ownership – Jenni who runs Lunch, 53 High Street, famous for its home-made sausage rolls, cakes and award-winning coffee – is the new proprietor and will be building on the wholefood shop's reputation for superb organic plus vegetarian, vegan, gluten free and wholefood products. Here you'll also find a wide range of eco-friendly household cleaning and natural beauty products This is your one stop shop for organic meat, fruit and vegetables, fresh bread, local honey, fresh salads from Laura's Kitchen plus delicious artisan foods, all sourced as locally as possible. Fresh fish available soon. Already renowned for its organic fruit juices, Jenni plans a new eat-in service with a fresh fuit juice and breakfast bar.
Local convenience just got better as Thames Food and Wine is also under new ownership at 42 High Street, offering a vastly improved full grocery, wines, newsagents and confectionary selection, the premises have also been completely refurbished and many products – including milk, dairy, meat, soft drinks, frozen foods, pasta sauces etc are Co-op branded and the store is offering a wide range of special promotions every month.
Remember: Think Local. Shop Local.